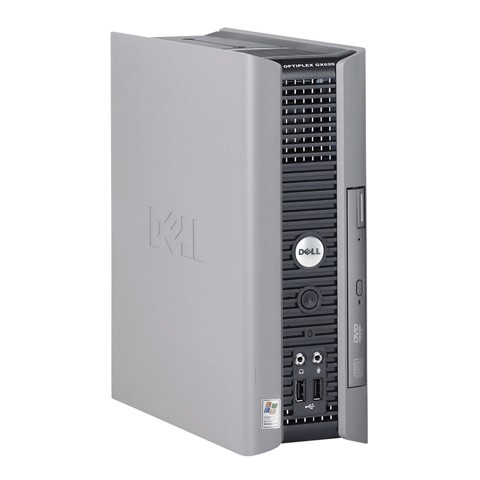 Getting a server for less than £100 is normally quite hard to do but if you don't mind used equipment and lower speed than an actual server then I have found a good solution.
And that solution is a Dell optiplex 755 usff machine, very small and quiet but has a core 2 duo CPU and can take up to 4gb of ram (dell say 4gb but the intel chipset can take 16gb so you may be able to put more than 4gb into this machine)
I did not get a optiplex 755 though (I'm a cheapskate and I don't need a lot of power) I instead bought a optiplex gx620 usff with a pentium d at 2.8ghz and can take up to 4gb (chipset limitation)
£30 on eBay.
All I needed was some ram and a hard drive but me being a nerd I had no problem finding these.
For the operating system I am using Windows Server 2008 R2 Enterprise Edition 64 bit this is normally very expensive but because i'm still in education I was able to get a license for free from Microsoft dreamspark so the o/s was free but a Linux o/s would also work.
This system was originally set up in 2012 using Windows Server 2003 R2 Enterprise but recently updated it
this machine has been on 24/7 running a web server and a small Minecraft server and has never broke a sweat.
Cheap and still very usable as a small server, costs about £50-£60 if you include some ram (2gb+) and a hard drive (SATA)